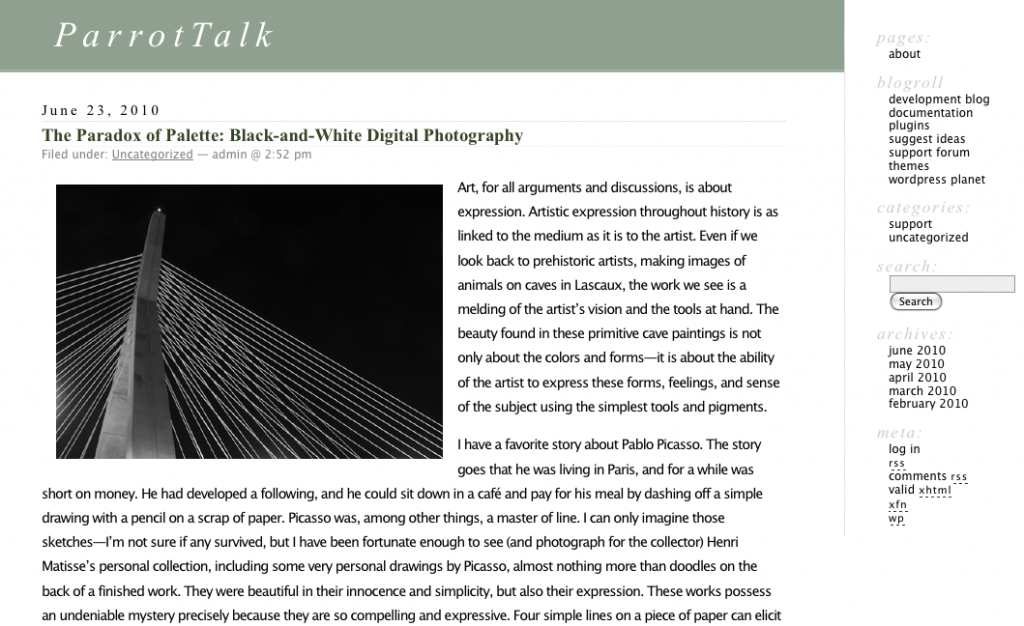 Welcome to the Parrot Digigraphic blog, ParrotTalk!
Here we have a good array of tech support tips, such as how to install your custom Parrot or Angelica paper profiles, how to make sure your color settings are in good order in Photoshop, some ramblings about photography, art and printing, and even some of our little secrets- (yes, even the Printer Repair Cat!)
You can use the Search feature to find what you need, or simply scroll through the listings on the right. Never hesitate to contact us if you don't find what you're looking for…
Thanks for stopping by, we welcome your comments!
- The team at Parrot Digigraphic