Having trouble printing with Epson's Advanced Black and White driver with CS5?  There's been a very tiny change in the driver that may just drive you crazy, it's back under the "Color Matching" pulldown.  Take a look: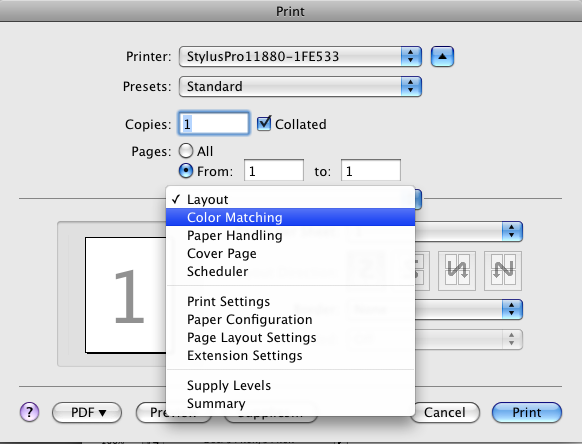 Starting with the normal process of selecting "Printer Manages Color" in the Photoshop "Print" dialog, you then go to "Print Settings".  Along with the standard selections we all know and love, you need to go to this menu- "Color Settings".  This used to default to whatever you'd selected in the Photoshop "Print" dialog, that is, if you asked for "Printer Manages Color" it would automatically select "Printer Color Controls" and gray out  the "ColorSync" selection.  No more.
Here's what you get: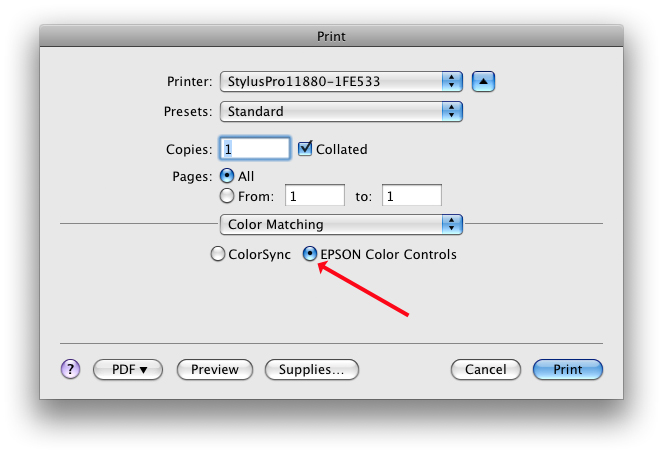 Now you have to go in and select "Epson Color Controls" to activate the Advanced Black and White options.
And…  as my buddy John from across the pond is fond of saying, "Bob's your uncle!"
A big thanks to Derrick Feole for the heads-up!