April 23, 2008
- HP DreamColor II Workshop Featuring Photographer David Saffir

On April 23, David Saffir was our guest speaker at the Parrot - HP DreamColor II Workshop. David and representatives from Parrot Digigraphic discussed and demonstrated the latest advancements in image capture, printing, calibration and color-managed workflows. Many guests commented that they look forward to the next Parrot workshop.
We thank David, Hewlett-Packard Company and our staff for all their preparation and our guests for attending.
For information on future Parrot events, click on our website EVENTS page.
Welcome to DreamColor II at Parrot Digigraphic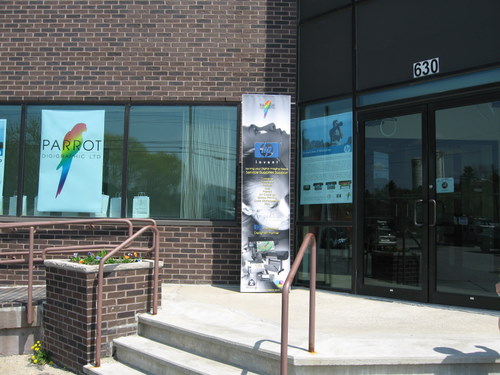 Seminar materials awaiting the attendees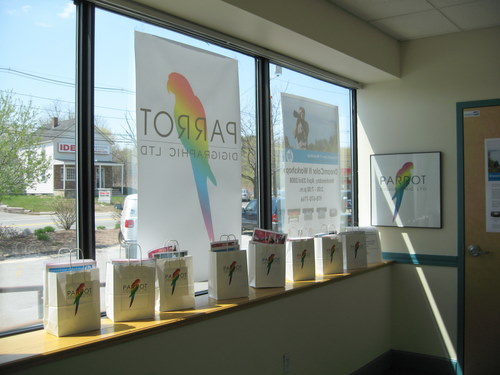 A seminar would not be complete without a nice spread of food and drinks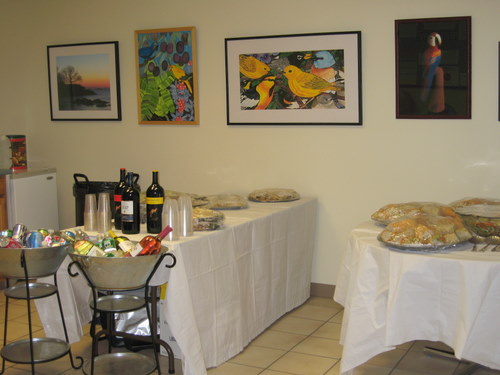 The attendees are eagerly awaiting the featured guest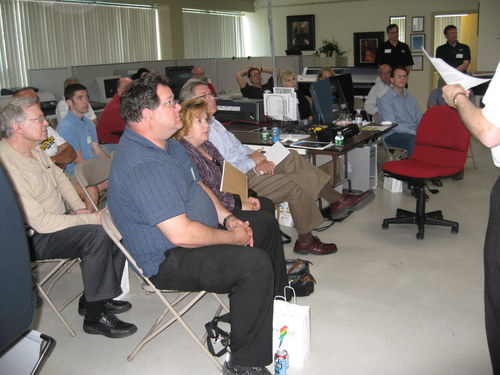 John Lorusso introduces David Saffir to the attendees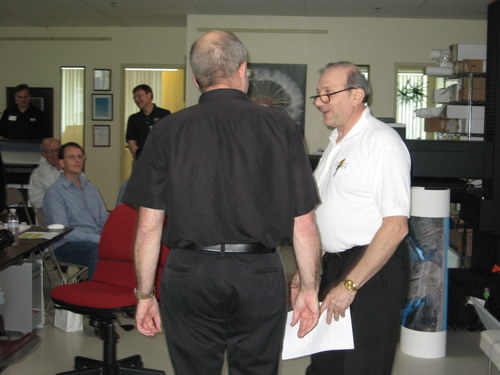 David demonstrating some "Tips & Tricks"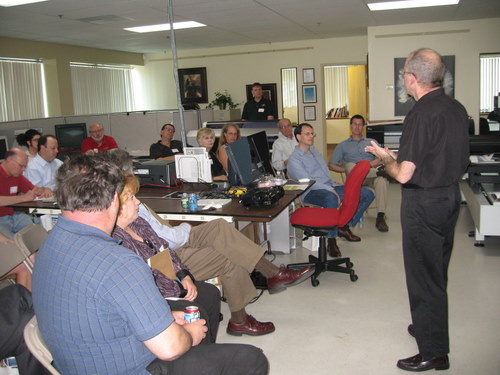 Arnie Cowan of HP with Jessica Allendorf and Michael Miller of Parrot stand-by ready to assist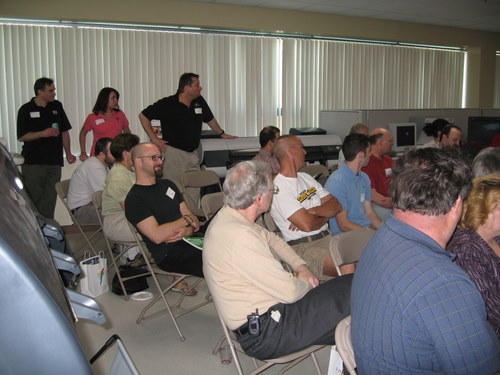 Q & A with David and our guests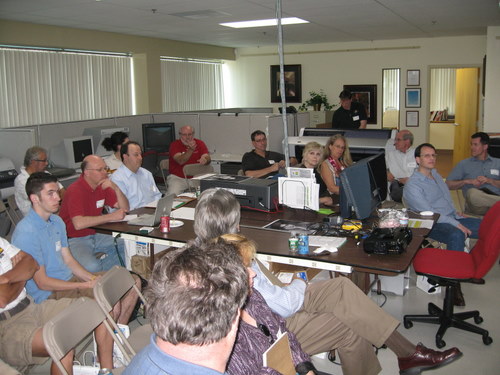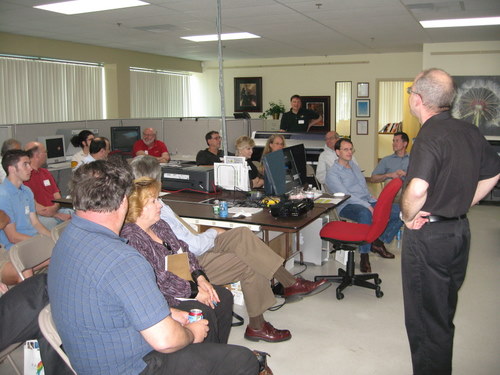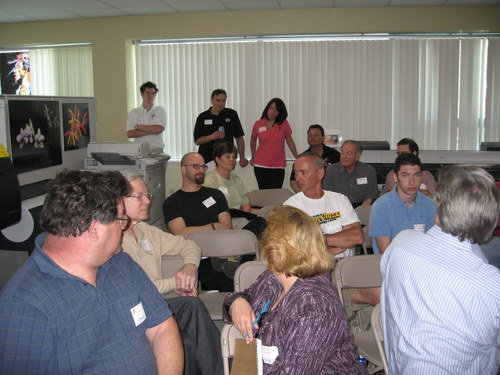 David and John display an image printed from the HP Z3100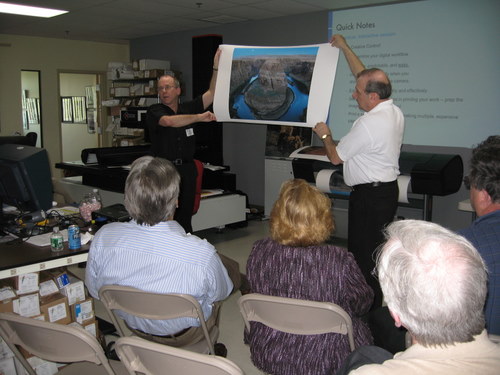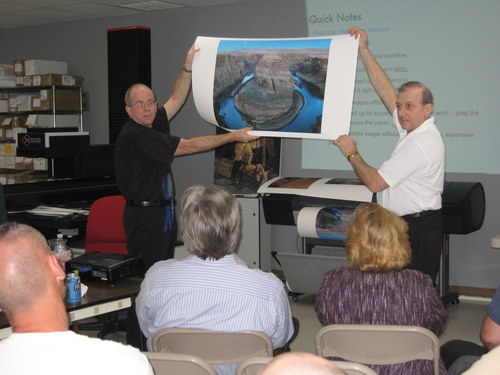 Our guests review David's images printed on the HP Z3100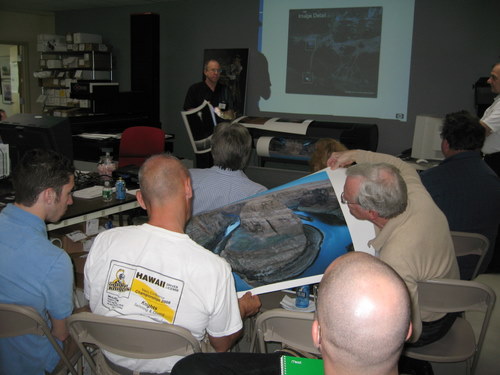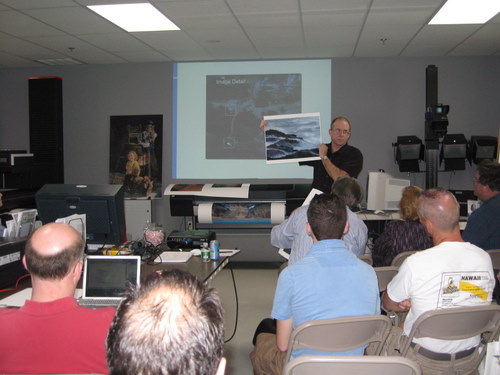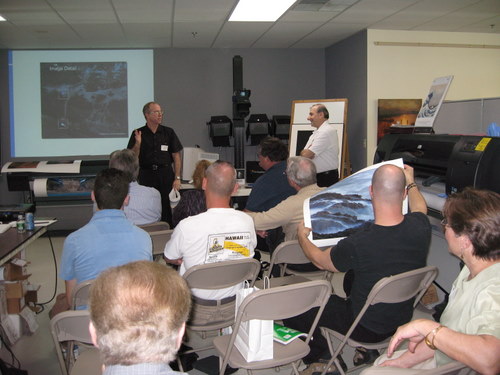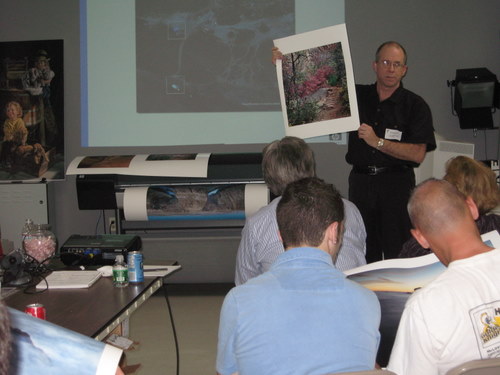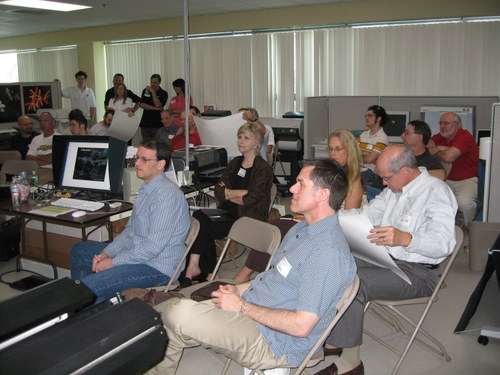 David discusses the use of a greycard when shooting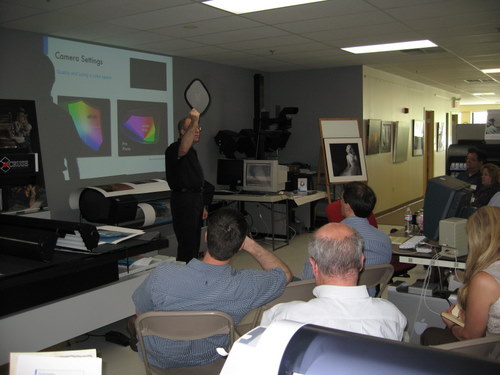 David demonstrates using a Lastolite Ezybalance greycard